Sales are without a doubt the most important data you'll want to follow when launching an event. Nevertheless, when monitoring your events you should also take a look at another kind of data: Traffic (i.e: visits on your event page)
This is important because it will help you understand how your event is performing, and anticipate future sales.
🔢 Total visits

We count visits (across app and web), not unique visitors. If a person visits twice your event page, it will be counted as two visits.
📈 Visits over time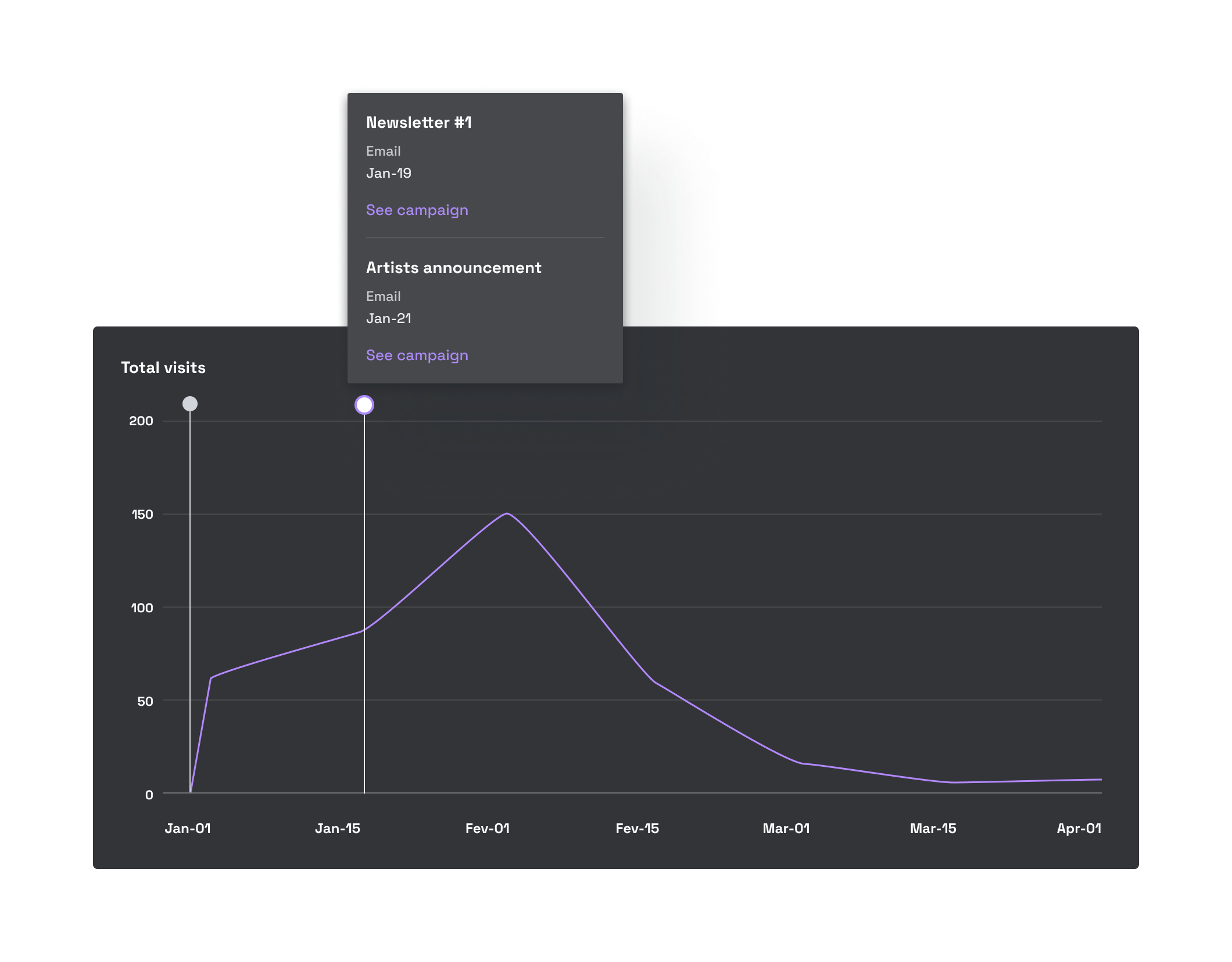 The traffic data is broken down by day, which allows you to see how your website traffic is changing over time. This can help you identify trends: you may notice that traffic increases in the week leading up to the event or that certain marketing campaigns are more effective than others.
💡 If you see a decrease in traffic lately, it is probably time to do some event promotion
🎛️

Visits by source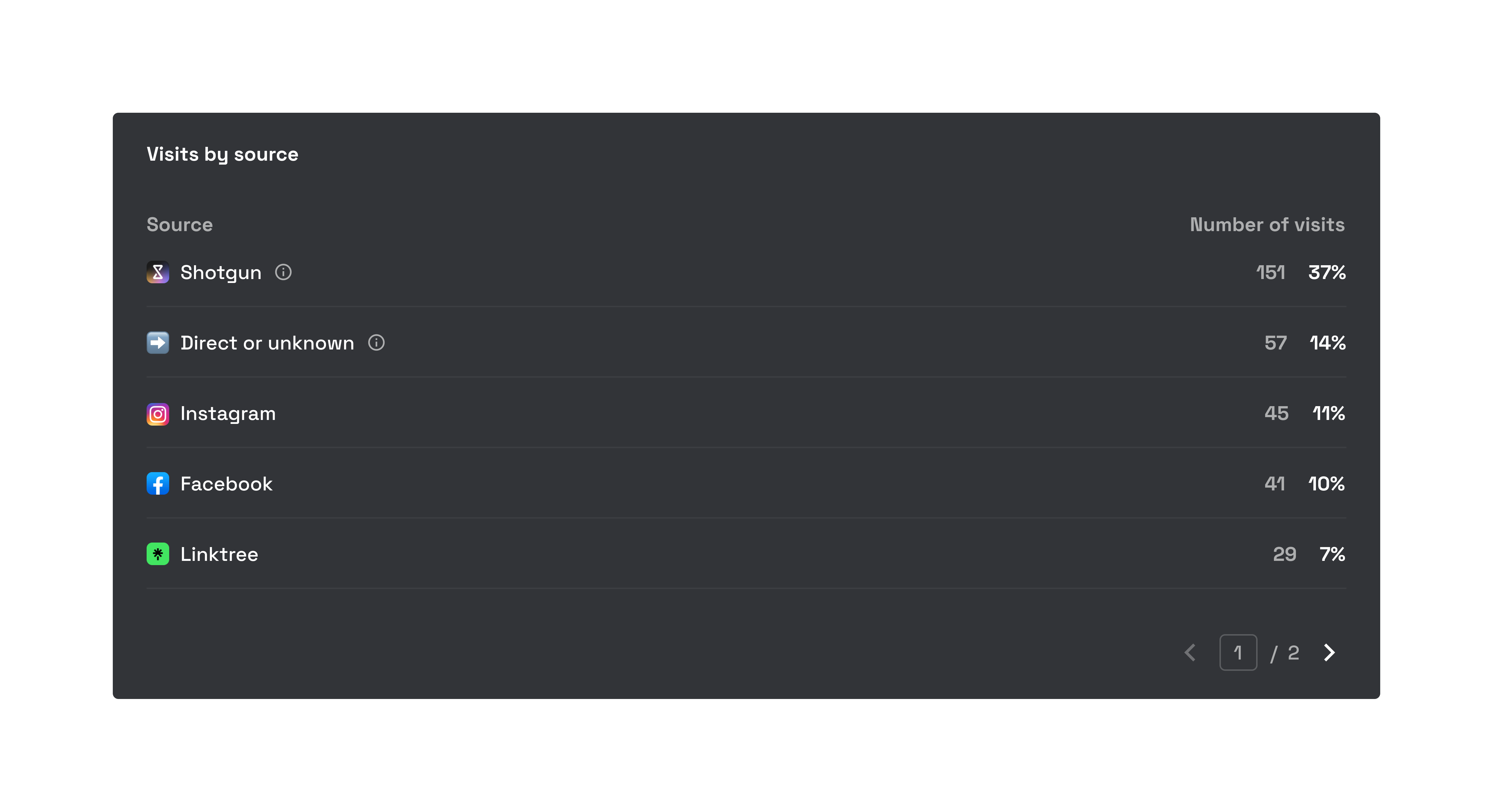 We automatically identify from which source visits come from. It can be one of the following:
Shotgun: The visitor browsed on Shotgun website/app to find the event, or is coming from a notification
Specific website

(

Facebook, Instagram, Google, Linktree,…) : We get this information from the browser
Direct or unknown:

Unknown

: Sometime we can't retrieve the parent's website information, and those visits are considered "unknown" (usually less than 10% of visits)

Direct

: The visitor arrived directly to the event page, not from a browser. This happens for example by clicking an url from a Messenger or Whatsapp conversation. It happens as well when pasting the event url directly in the browser.
💡 Knowing where your traffic comes from allow you to focus on the most efficient channel

💡 If you want to have more precise source tracking (such as a specific online ad, a newsletter...), you can use tracking links from the "Events > Promotion" section and define your own custom sources!
👉

Conversion rates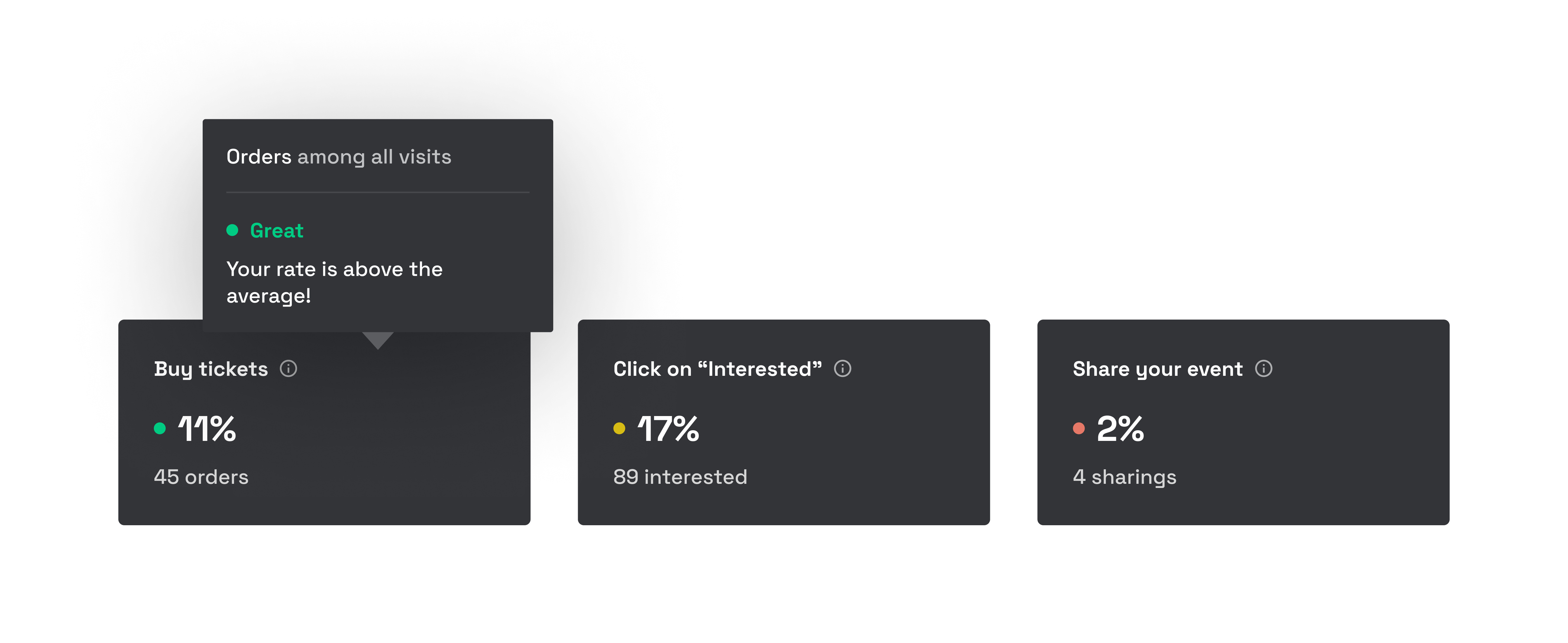 Buy conversion rate

: Total orders / Total visits

Interested conversion rate

: Number of users who clicked on "interested" / Total visits

Share conversion rate

: Number of event shares / Total visits
(This is underestimated given that it doesn't take into account users copy-pasting the event url directly from their browser, nor users who take a screenshot of their app and share it to their friends)
❓ FAQ
How do i access this data?
→ Go to "Analytics > Event Traffic", or click "See details" button from the Event overview section
How frequently is this data updated?
→ Data exposed are refreshed every hour (except for "Buy tickets" and "Click on interested" conversion rates, that are live)
I don't see any data for my event, is this normal?
→ If your event is not published (draft event): no one visited it yet!
→ If your event was published less than 1hour ago, come back in 1hour for the data to be available
→ Traffic data isn't available for events published before April 20th 2023

I'm a cohost organiser, how do i access this data?
→ Editor cohosts have access to the same information as organisers
→ Viewer cohosts only have access to the total visits from the event overview, no details.