🏦 How do I receive my money?
Each event has an associated balance. The balance available corresponds to all your income from this event, minus the various costs (promo code, ambassador program, etc.).
There are 2 ways to receive the available balance for each of your events:
An automatic closing transfer is made 24 hours after your event ended. You don't have to do a thing, we'll take care of everything 🙂 (you receive at the same time the event recap email with the invoice)


You can trigger as many manual transfer to your account as you want, at any time if you have financial needs before the end of the event 🤑
💸 How much do transfers cost?
✌️ Transfers are free (in the US) ✌️
💫 Understanding the Banking page
On your Banking page you'll find details of your event balance, as well as the list of transfers (manual and automatic).
In the example below, the closing automatic transfer is displayed, which will take place in the future (the event is not yet over).
You can also download your invoice of account by clicking on the link at bottom left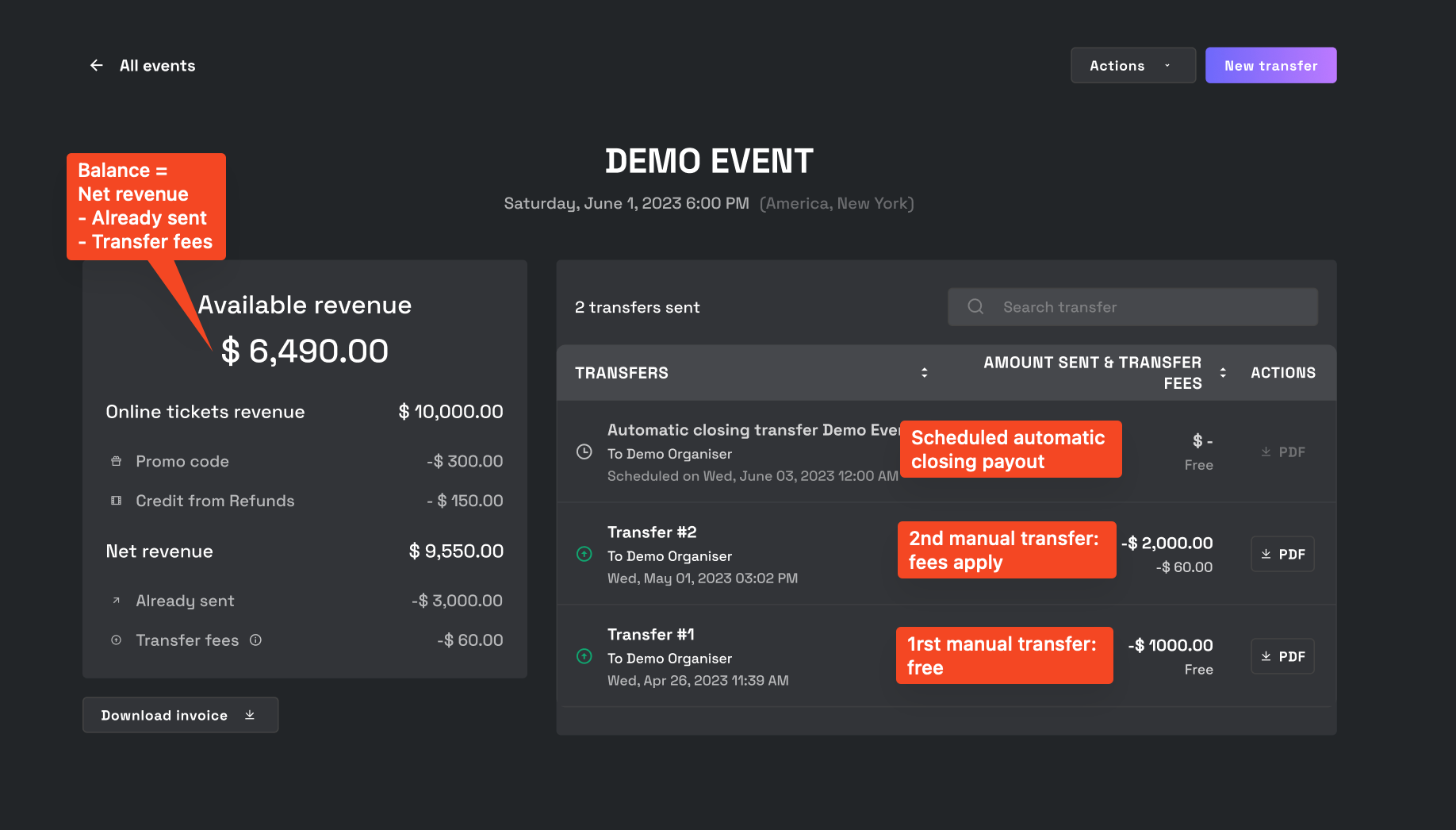 🔄 Transfer funds from one event to another
For each event you have an associated balance. It is possible to make transfers between the balances of your different events, from the Banking tab, select "Actions" then "Transfer funds between events". Select the target and source events, and the amount to be transferred.
This will generate 2 transfers:
A negative transfer from the source event
A positive transfer to the target event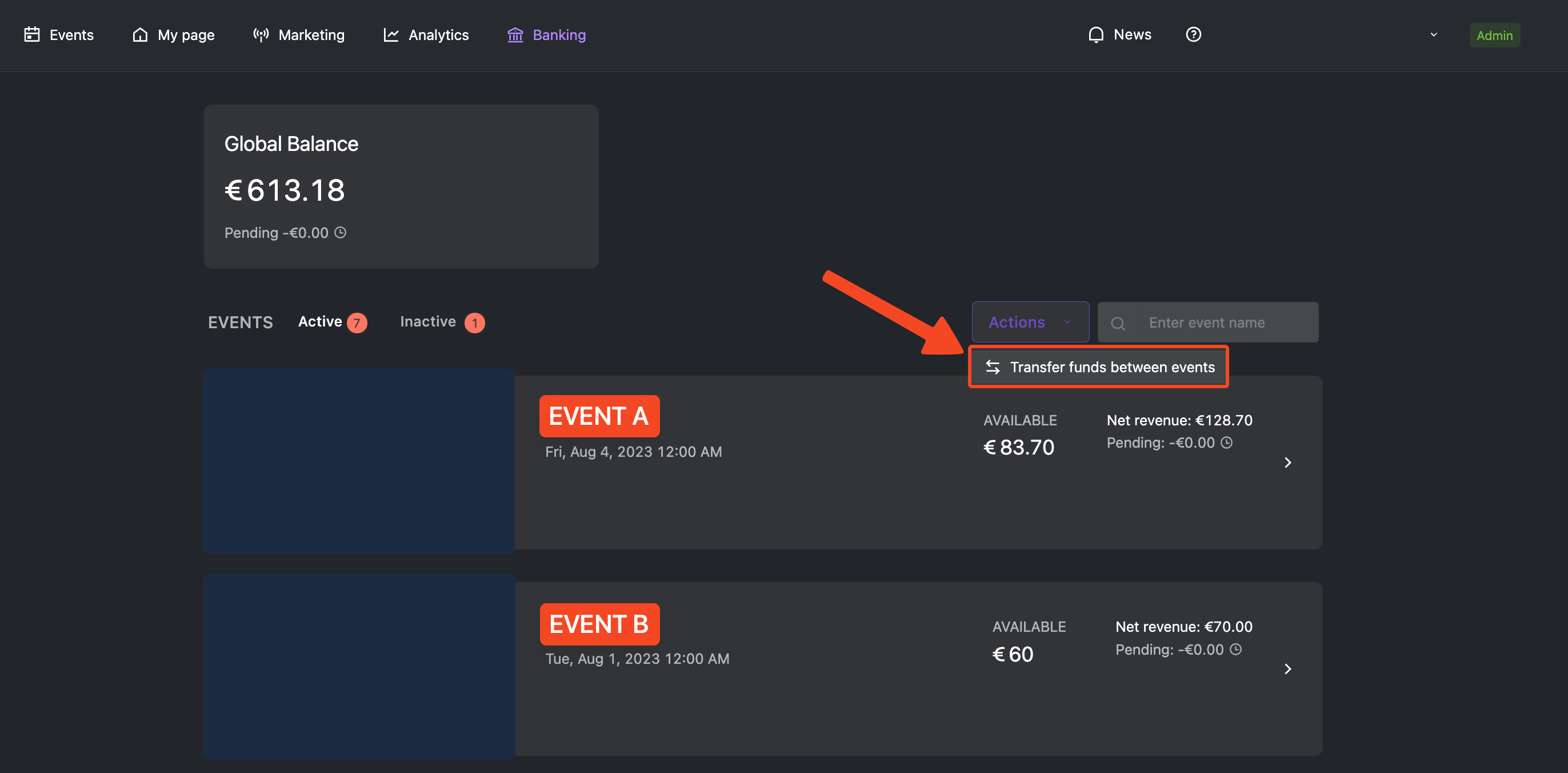 ❓ FAQ
How long do transfers take to arrive?
→ Transfers generally take 2-3 business days to arrive in your account.
Can I cancel a transfer?
→ If you've made a mistake with a transfer (wrong amount or RIB), unfortunately it's impossible to cancel a transfer - as soon as a transfer is initiated on Banking, a proof of transfer is automatically published, so it's impossible to go back from the Smartboard.
→ Contact us quickly via the form, and we'll find a suitable solution.
Can I credit the balance of one of my events? (transfer from my bank account to my Shotgun account)
→ If you don't have sufficient funds on your event balance, you can transfer funds from another event (see above).
→ If you don't have another event with funds available, contact us via this form and we'll help you credit your event balance.

Can I make a transfer to another bank account?
→ No, for legal reasons Shotgun only allows transfers from your Shotgun balance to your bank account linked to your organization.