It is possible to configure a deferred payment plan on one of your events. It will be necessary to contact support via the form to set it up.
Some information about the payment plan :
The payment plan is only available

through the web version of Shotgun.

It allows users to pay for their orders in a maximum of 3 monthly installments.
Orders with payment plan will appear as pending in the "Orders" section until completion of the last payment.

In the Banking tab, the total amount of the order will be blocked until all payments are made.

👮‍♀️ Some rules for users wishing to use the payment plan:
Users will not receive their tickets until all payments have been successfully completed.
If a recurring payment fails, an email and SMS alert will be sent to the user with a link to complete their payment.
After 5 daily alerts without action, the order is cancelled and all payments made so far are non-refundable.

How is the number of monthly installments of the payment plan calculated ?
Event starts in more than 2 months = 3 monthly payments
Event starts in less than 2 months but more than 1 month = 2 monthly payments
Event starts in less than one month = no payment plan offered.

Once configured, the payment plan will be offered to the buyer at the time of purchase.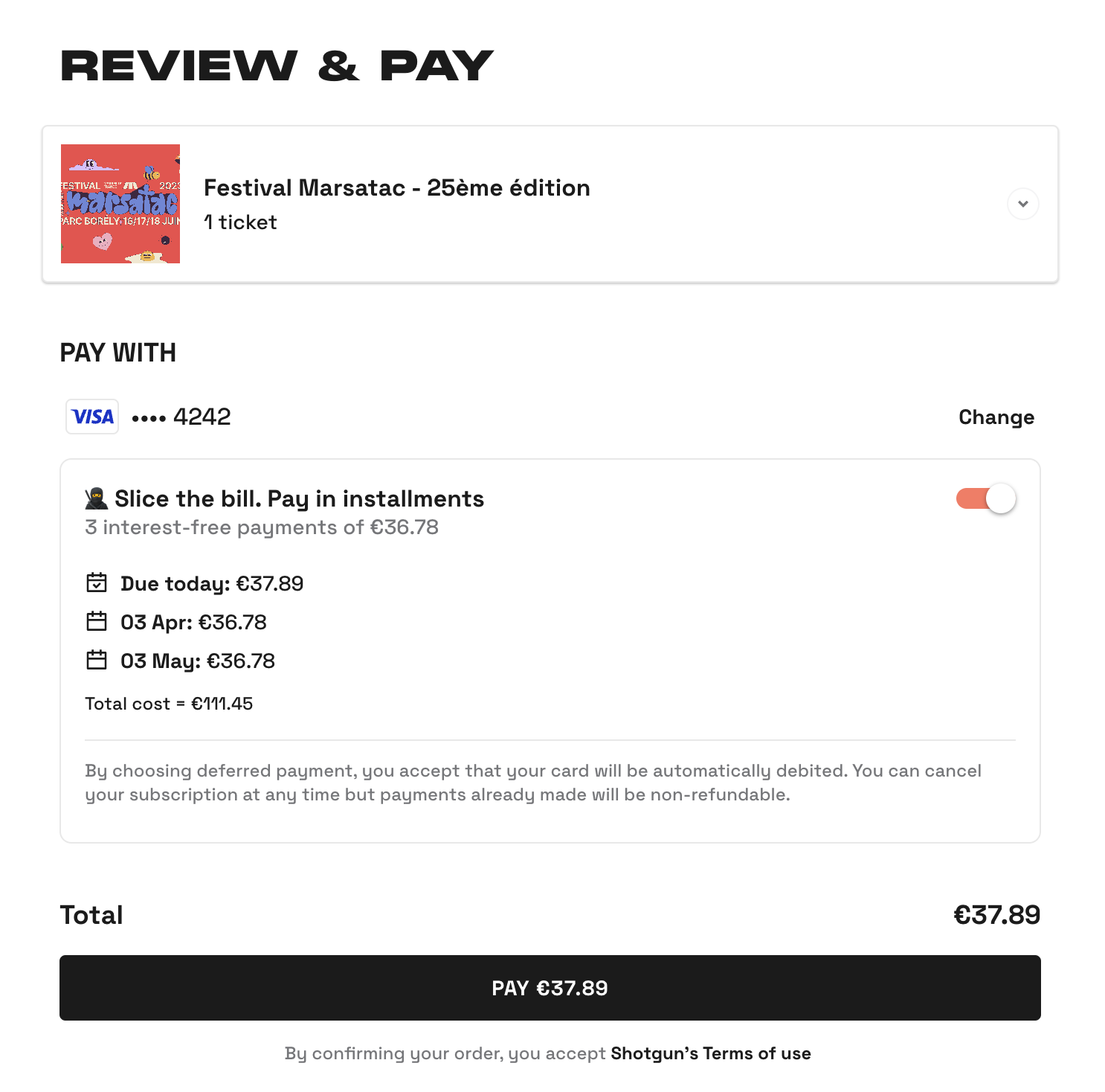 ⚠️ It is important to note that deferred payment is currently only available for organizer accounts located in Europe.