An invitation allows you to invite people by sending them a free ticket, just like a buyer would get (that shows 0.00$). As an organiser, you can create as many as you want.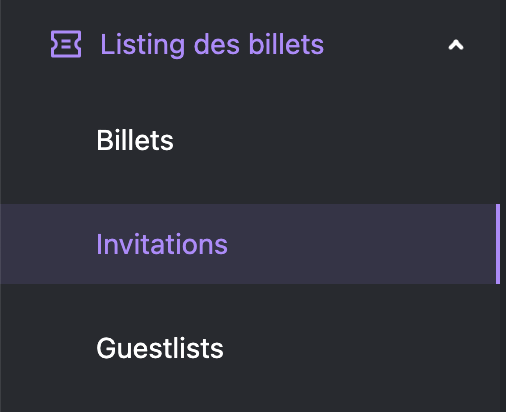 When you create your ticket office, go to the "Invitations" tab, you can then create Invitations based on Ticket Categories. On each Invitation list, you will then add the email addresses of the guests, as well as their status. Once the list is completed, you can then "Send x invitations".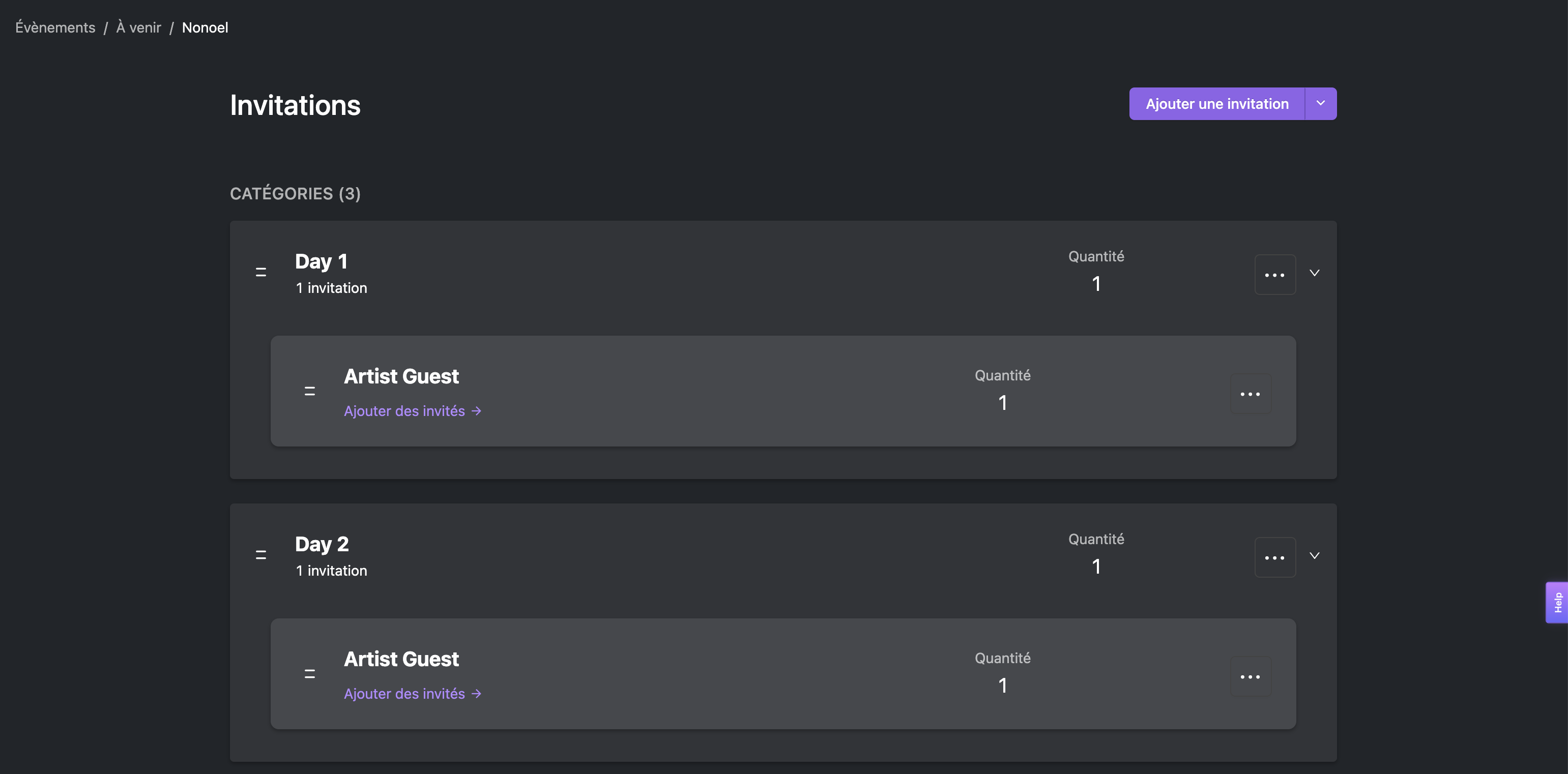 Contrairement aux invités de la guest-list, tu auras un suivi de ces billets, qui seront inclus dans la base de données de la billetterie de ton event.