To generate promo codes from your Smartboard, simply click on the Promote tab on the left of the screen, then click on Promo codes > New promo code.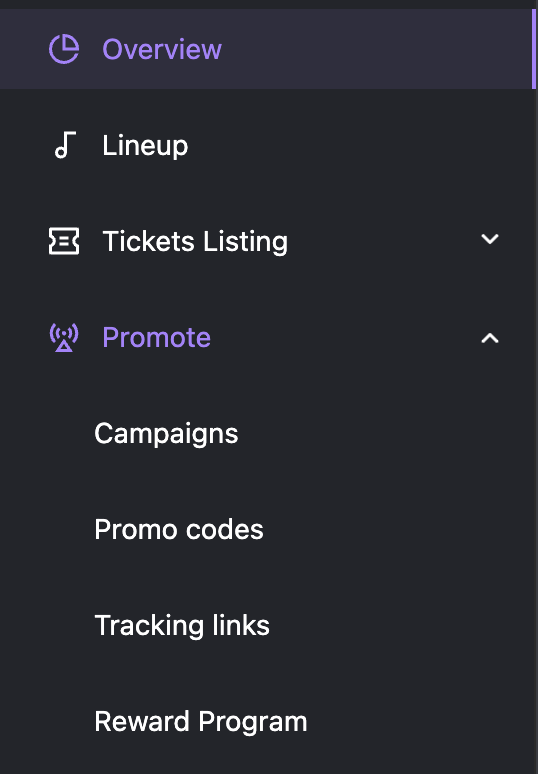 To edit the promo code, go to the settings by clicking on the "..." :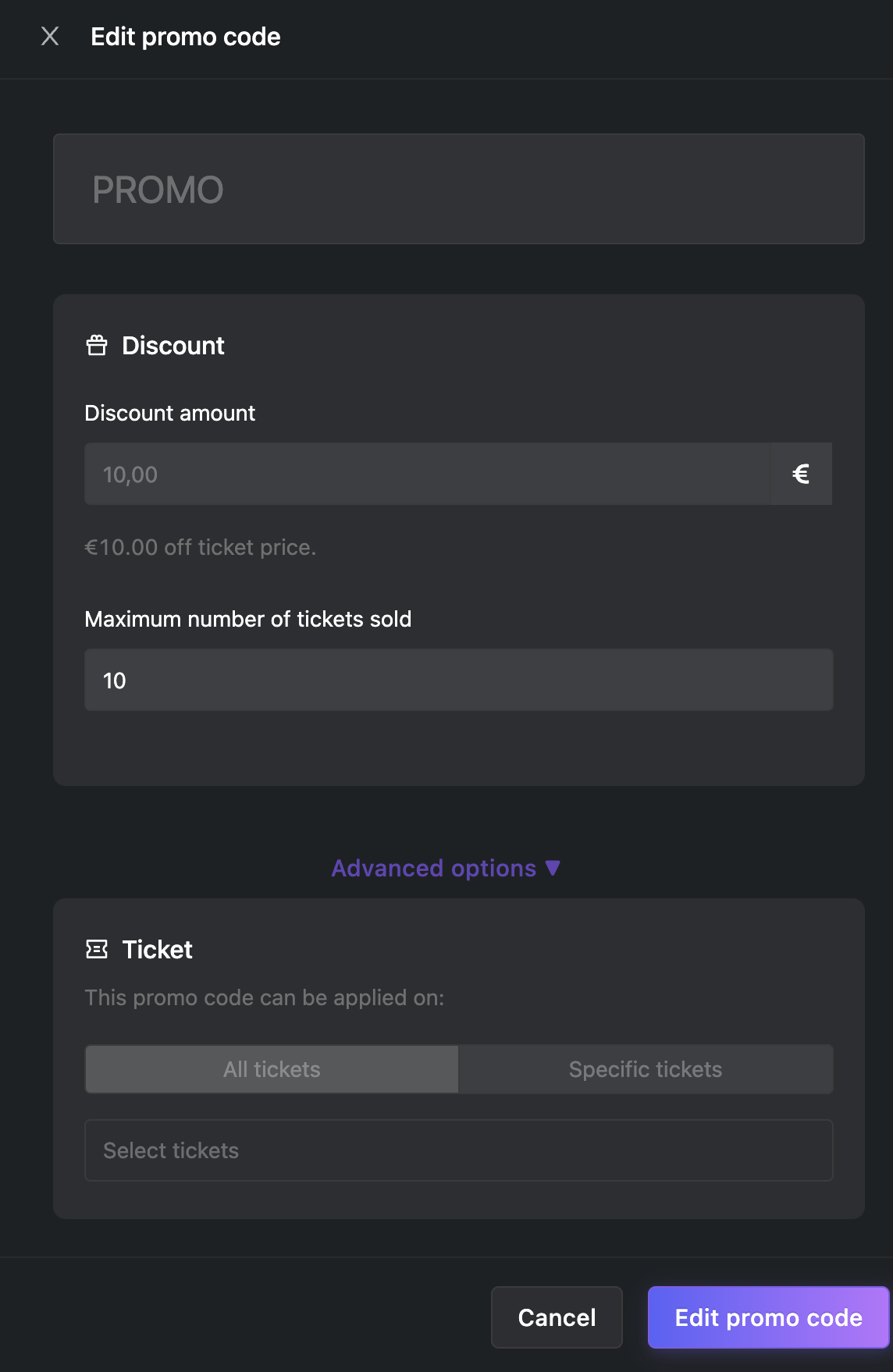 FAQ:
Can I create a promo code as a pourcentage of the price ticket?
No, it is not possible.
Can I apply a promo code only to a certain category of ticket (e.g. "Early Bird only")?


Yes, you can choose a specific type of ticket that you want the promo code to work in the Advanced Options.

Can I create the same promo code for more than one event?


No, it is not possible.

Can I limit my promo code to a specific contact?


No, it is not possible.