Add your Pixel ID to Smartboard

It is possible to configure marketing tags from your account configuration space by clicking on your logo and then Account from the Smartboard.


Then simply scroll down to the Tracking Pixels section to set up a Meta Pixel ID. Once entered, click on Update to validate its setting.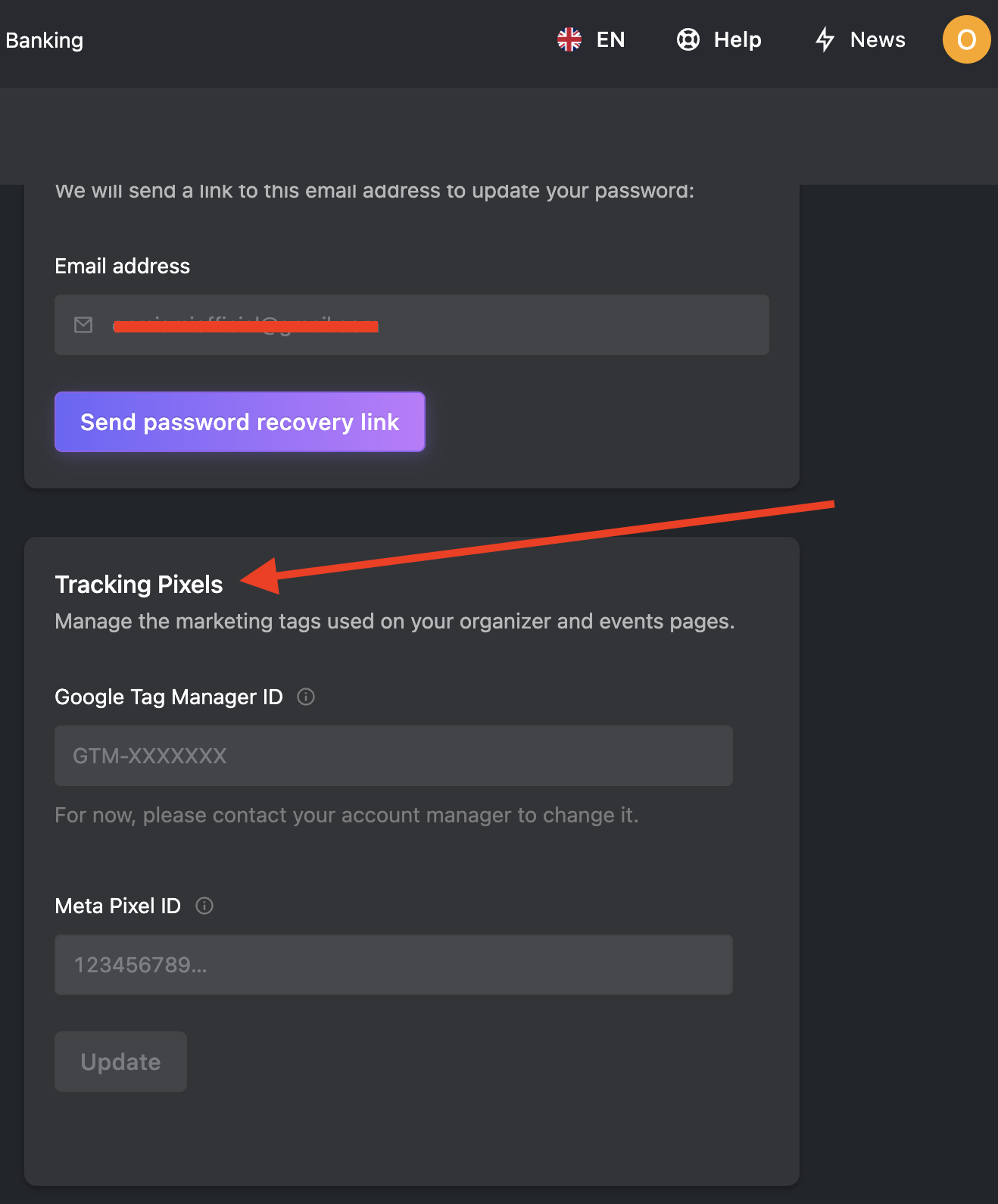 For now, you will need to contact Shotgun Pro support to set up a Google Tag Manager ID.
In order to check that the pixels are well installed, use Meta Pixel Helper (Meta Pixel) or Google Tag Assistant (Google Tag Manager Pixel).


Additional steps for Meta Pixel ID
1. Go to Pixel Settings from Meta Events Manager, and send us your access token via the support form to complete the pixel setup.
Follow the steps below :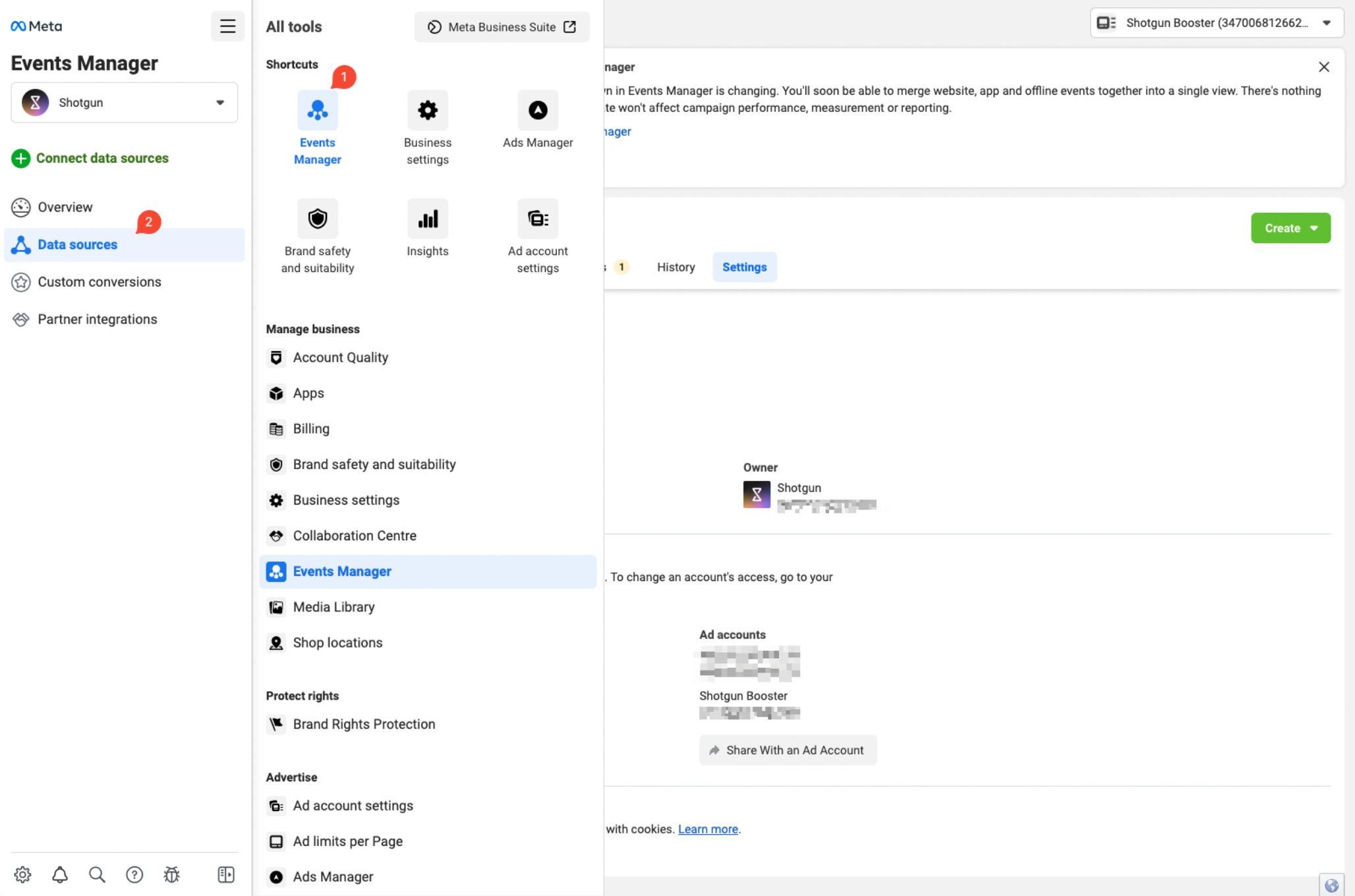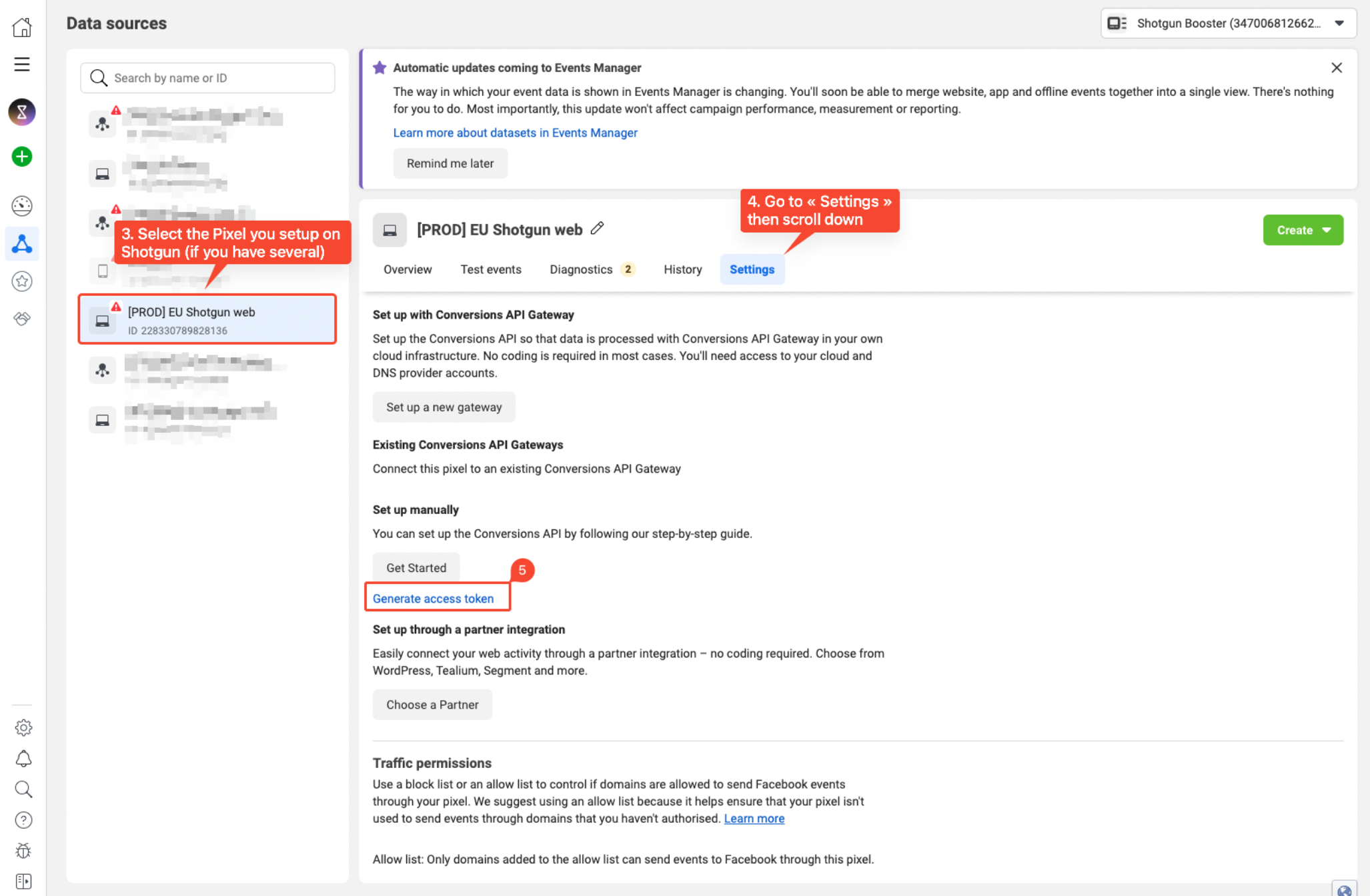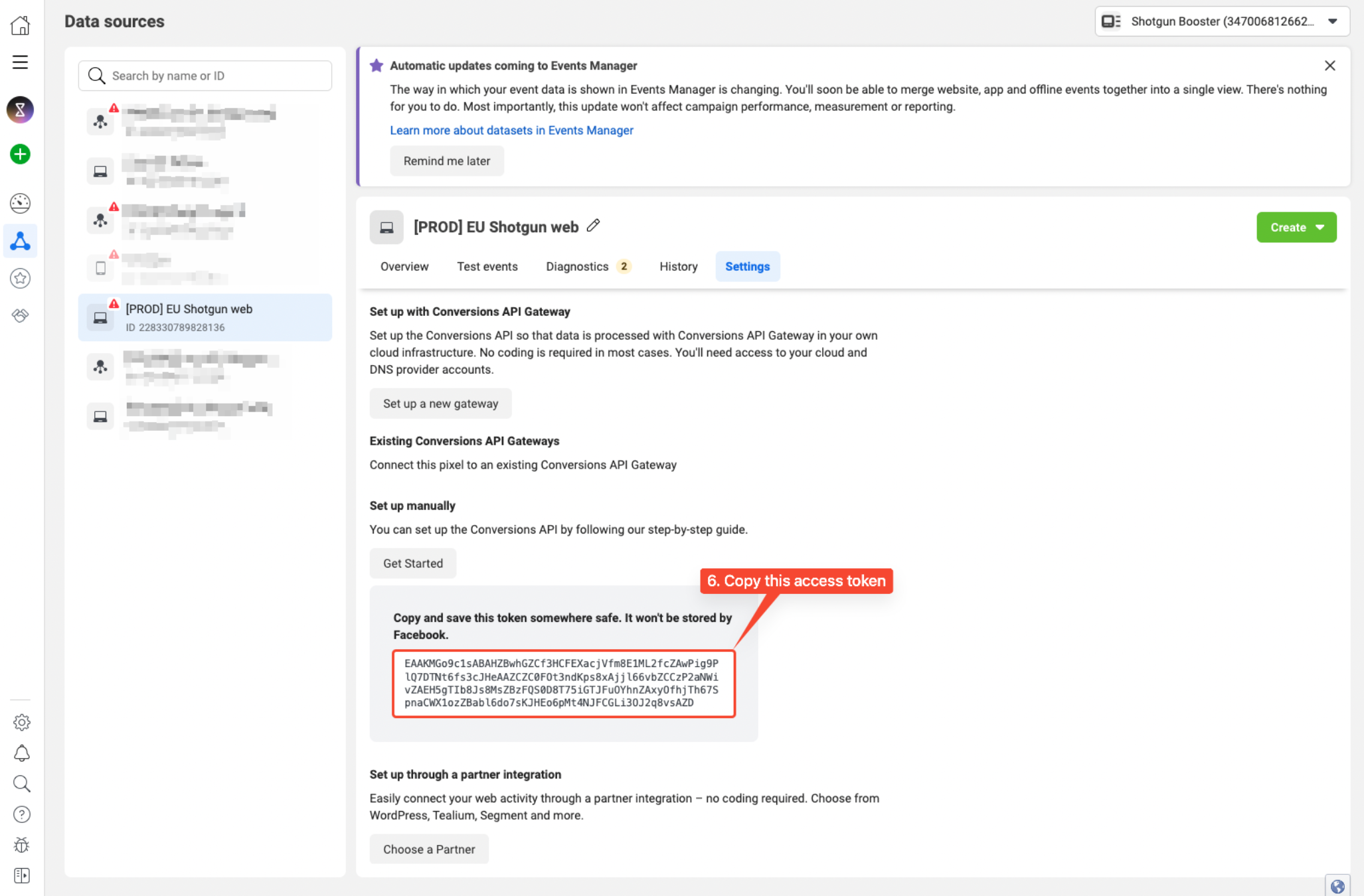 💡 You'll need to have an email address associated with your account to generate an access token. If it's not already the case, you can do it from Business Settings > Business info.
💡 Your Access Token is safe to share with Shotgun: this access token can not be used for anything besides sending events to the Pixel via API Conversion, it does not provide any access to your Meta account.
💡 If you update your meta password, the access token is no longer valid, and needs to be updated.
2. Go to your Pixel Settings from Meta Business Settings, and add API Conversion user as a user
Go to Data Sources > Pixels > Business Settings: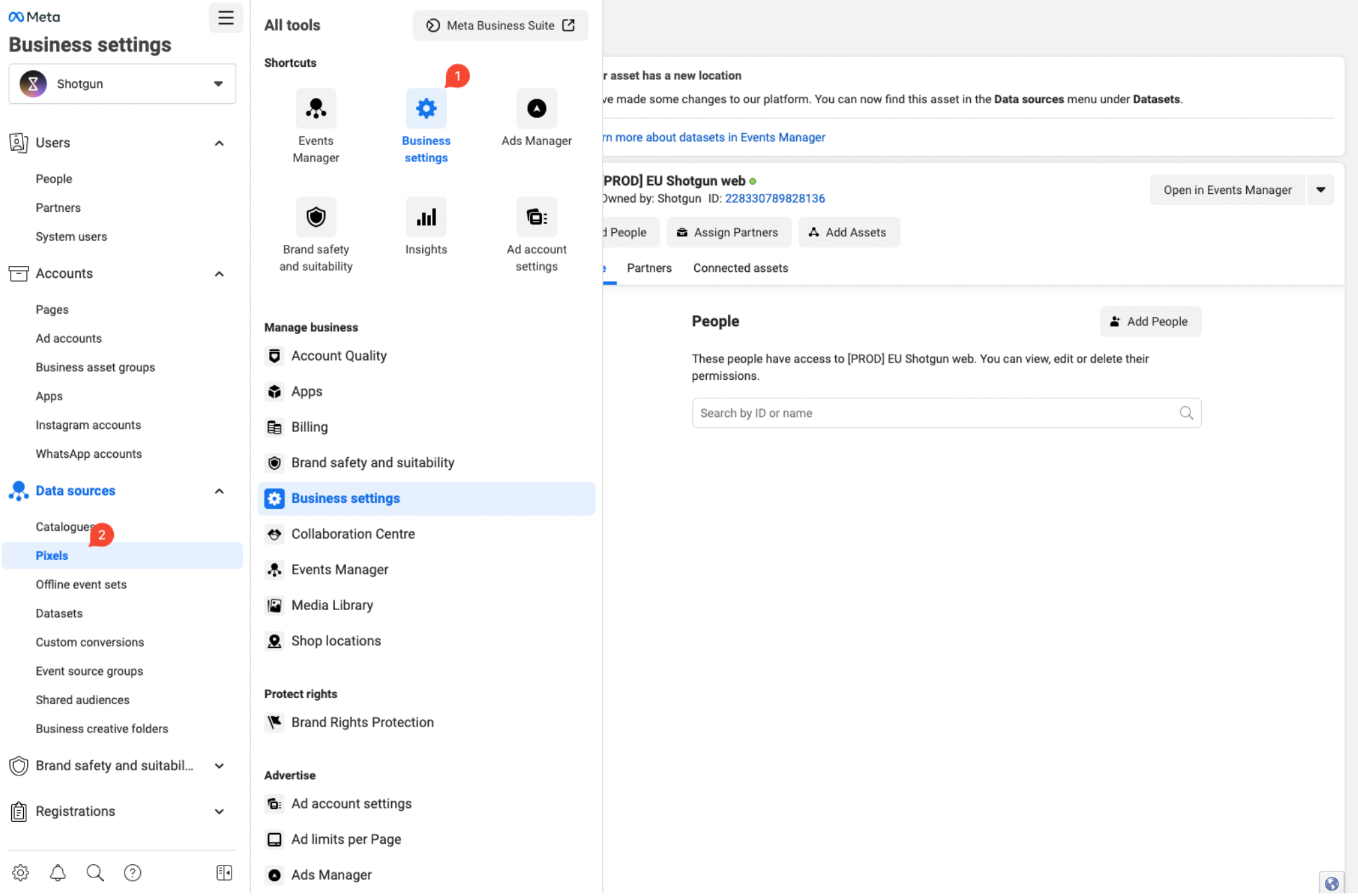 Select the Pixel you previously added on Shotgun > Add People: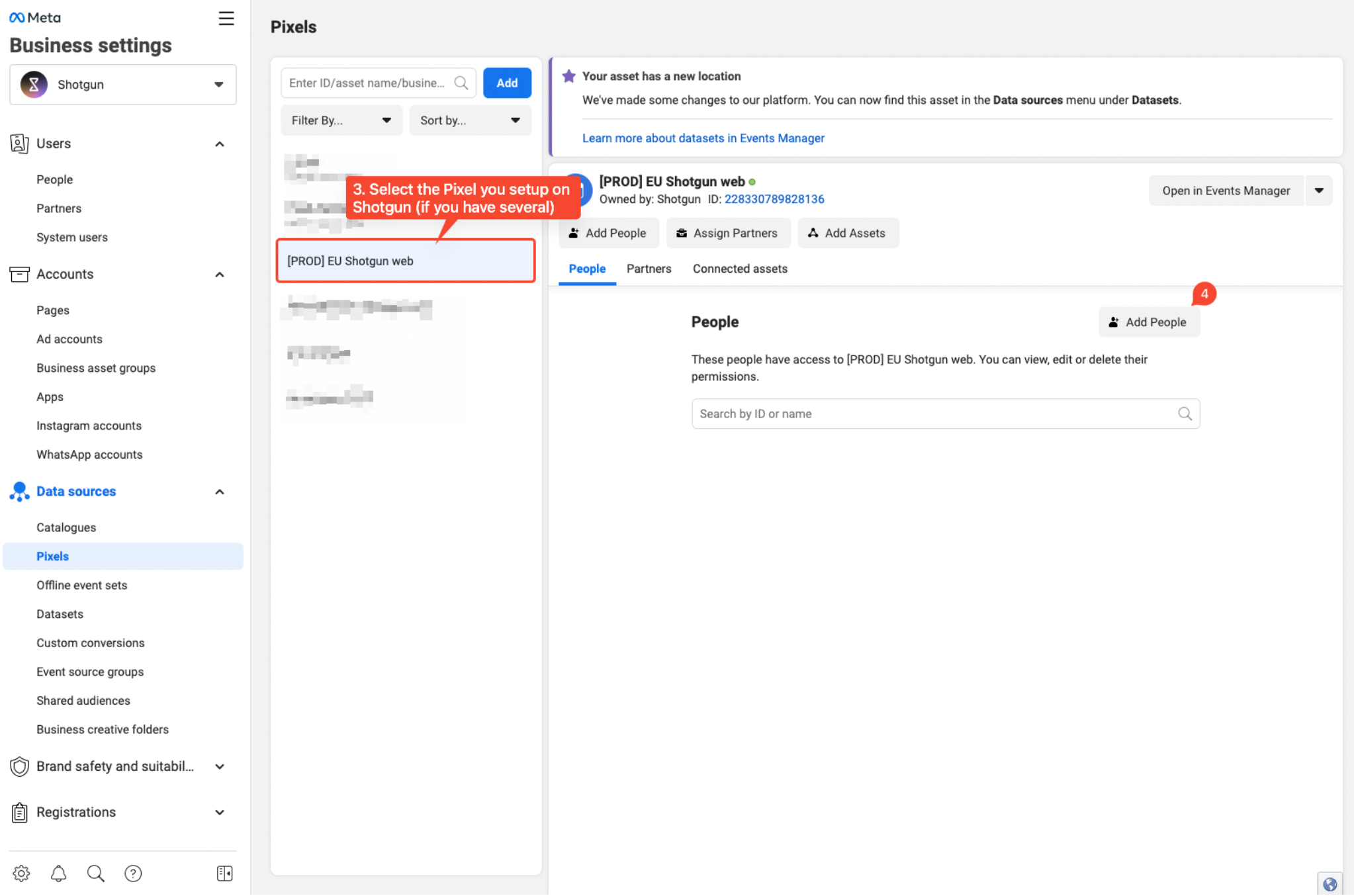 Select "Conversion API System User" > Activate "View pixels" & "Manage pixels > Assign: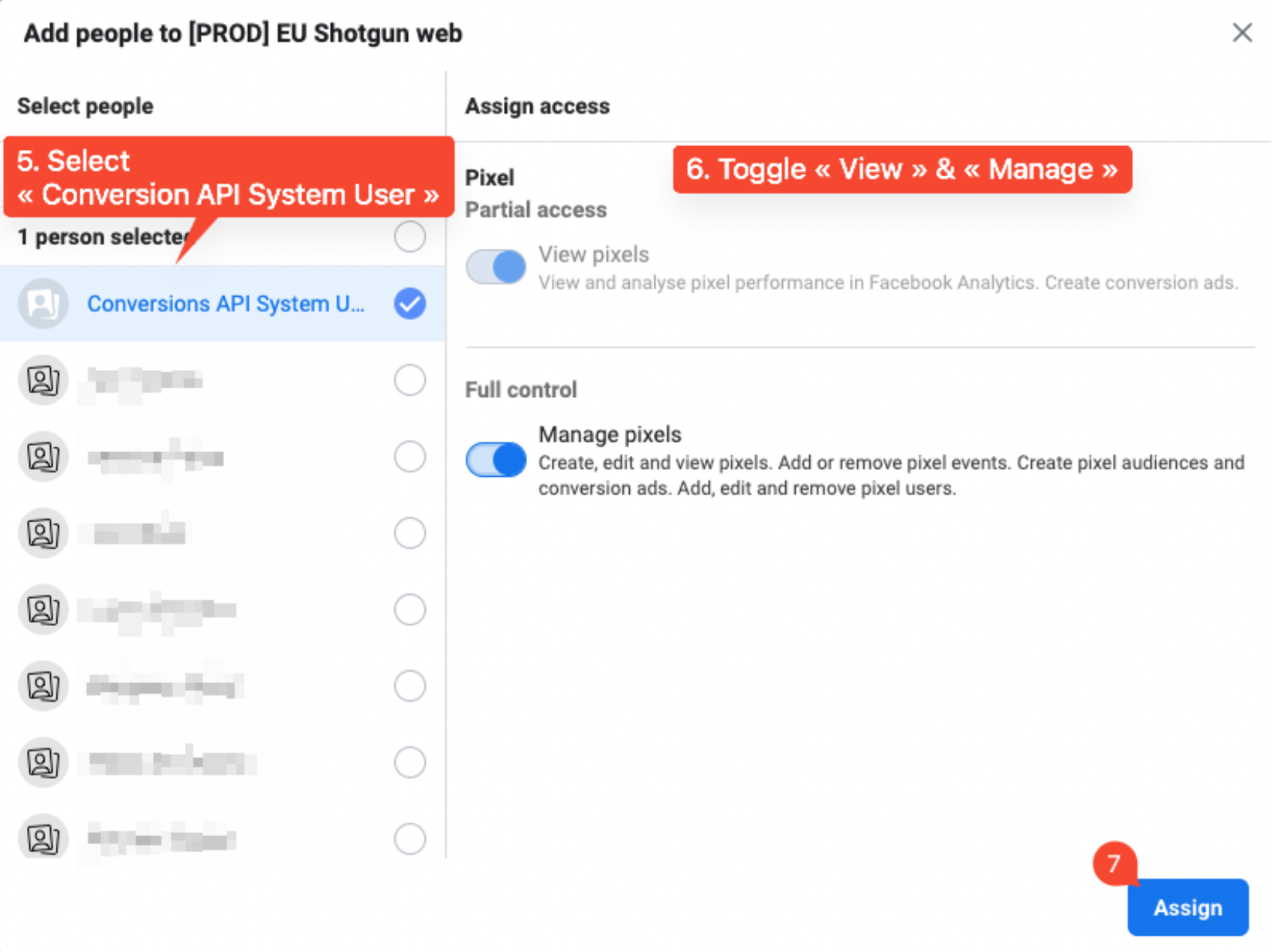 And you're all set ! ✅