It is possible to configure marketing tags from your account configuration space by clicking on your logo and then Account from the Smartboard.


Then simply scroll down to the Tracking Pixels section to set up a Meta Pixel ID. Once entered, click on Update to validate its setting.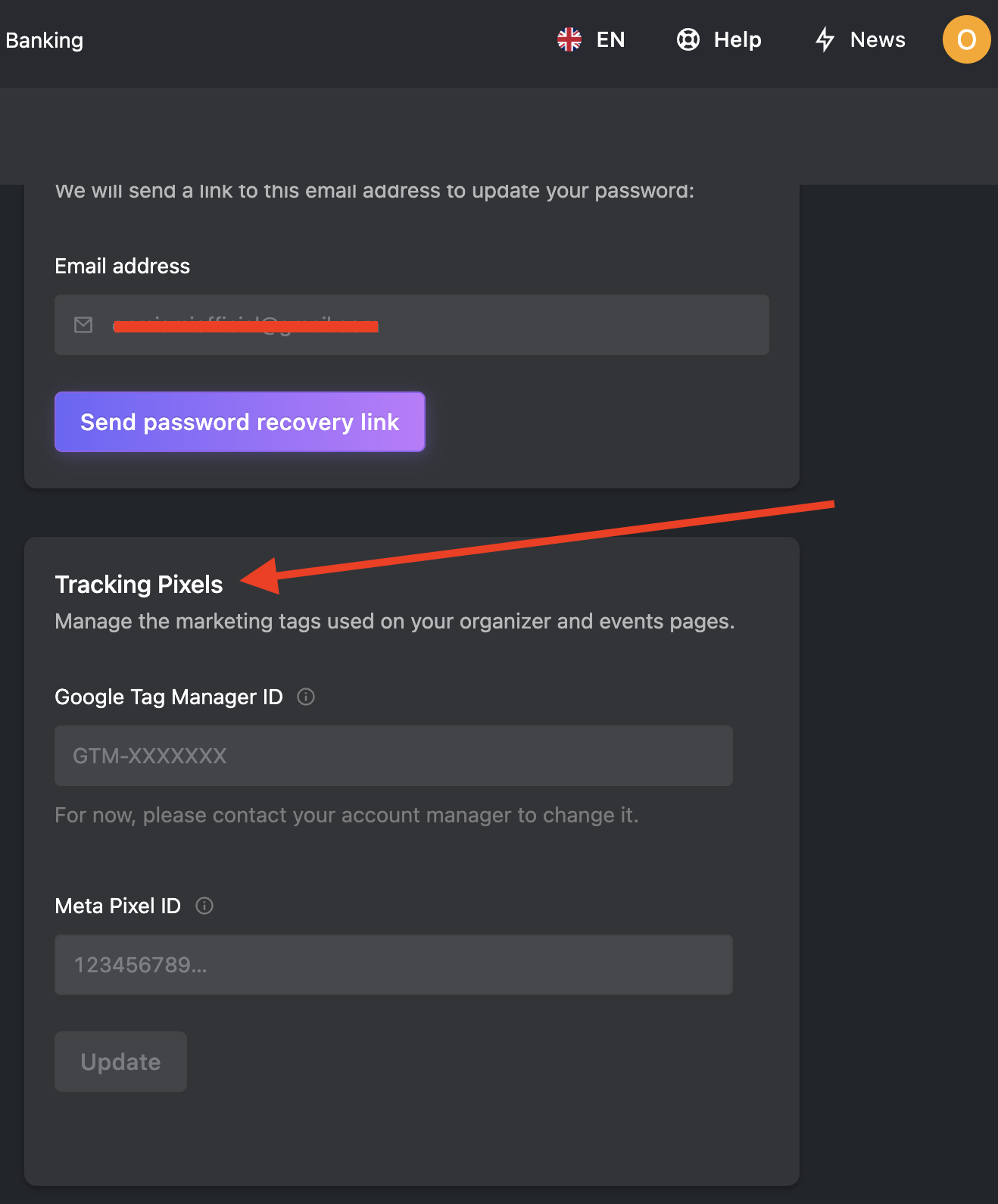 For now, you will need to contact Shotgun Pro support to set up a Google Tag Manager ID.
In order to check that the pixels are well installed, use Meta Pixel Helper (Meta Pixel) or Google Tag Assistant (Google Tag Manager Pixel).