What is cohosting?
Sometimes, organisations ally their forces to create super-duper-awesome events. Examples:
An event is created by a Venue account, inviting a Collective or a Label
An event is co-produced by two Collectives
An Event has several actors involved, some of them might only need to track sales
etc.
🤝 At Shotgun, we reflect this reality by allowing organisers to cohost events with one or several other organisers.
💻 Cohosts can access the event from their own Smartboard, using their credentials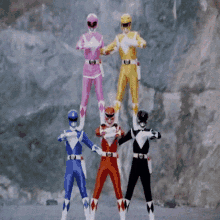 You can give specific permissions level to each of your cohosts
Viewer cohosts have very restricted permissions:
✅ They can only access overview tab to track sales.
❌ They do not have access to any other section of the event, and are not able to edit anything.
👀 Viewer cohosts will be visible on your event page and the event is displayed on their organizer page.
Editor cohosts are editors you fully trust, they have (almost) complete control on your events:
✅ Access overview tab to track sales
✅ Edit event settings: update banner, description, date & time, location, visibility (hide event, publish event, launch sales...)
✅ Manage tickets & orders: create new tickets, update existing tickets (price, visibility, ticket advanced settings), refund orders, send invitations, edit guestlist, manage resellers.
✅ Promote the event: send mailing campaign to their community, manage promo code, activate Reward Program, manage tracking links
❌ They cannot: duplicate event, manage banking, cancel event, manage cohosts.
👀 Editor cohosts will be visible on your event page and on the ticket pdf next to the organiser. Event will be displayed on their organizer page.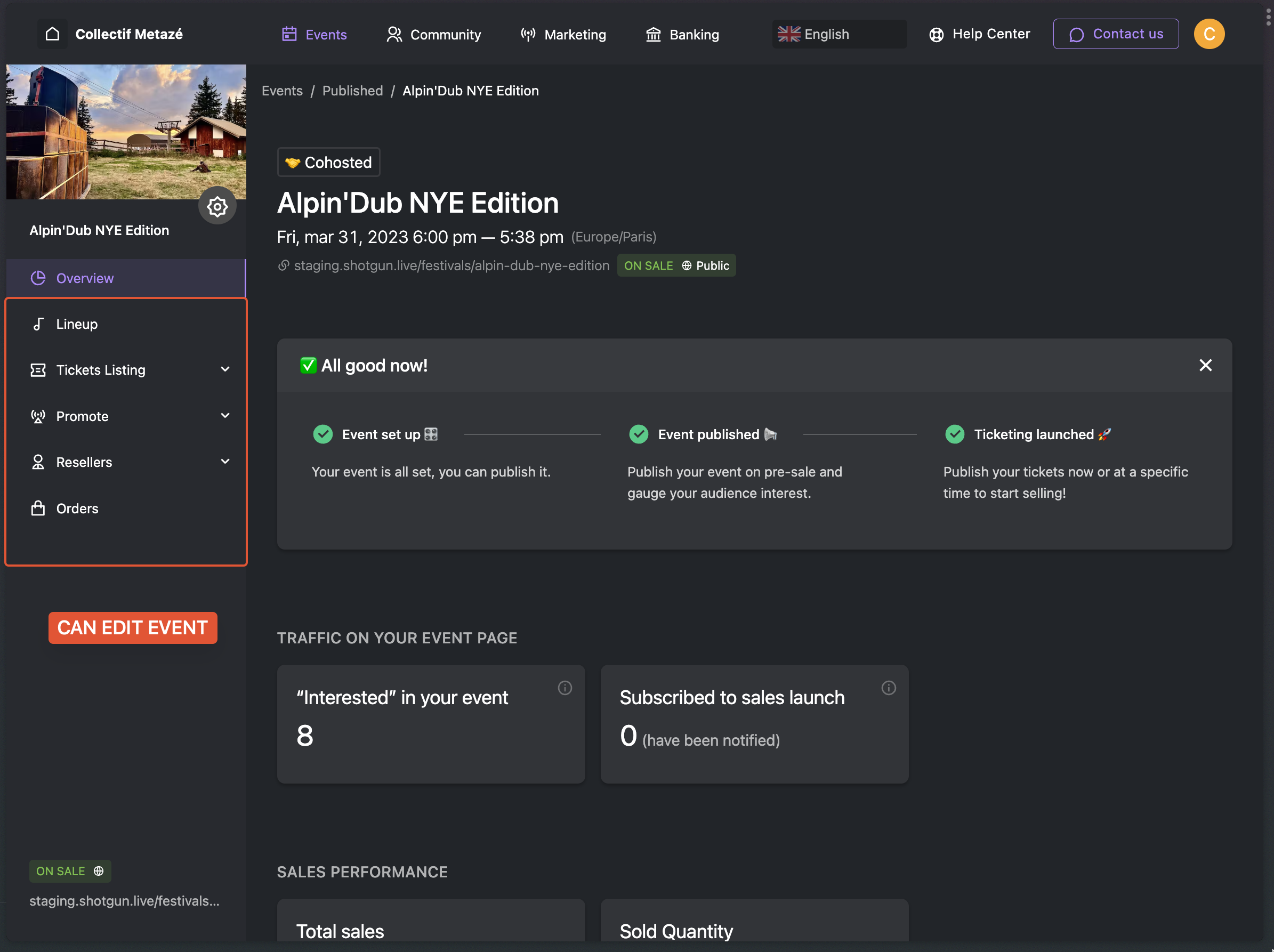 How to cohost an event?
From your event settings, you can invite cohosts or edit cohosts permissions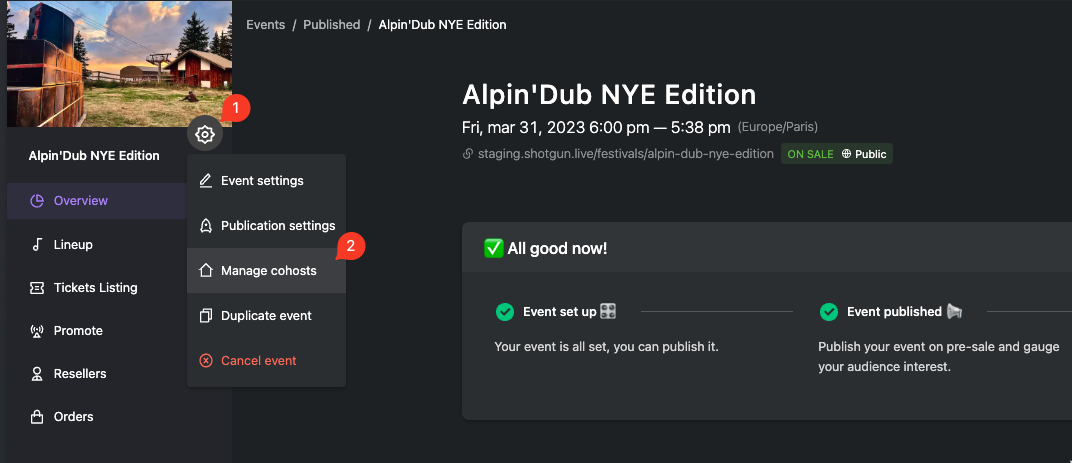 When sending an invite to a cohost, they will receive an email. They will have to click "Accept Invitation" and will be automatically redirected to the Event Smartboard page after login.
💡Note: You can only invite cohosts who already have an organiser account on Shotgun. If it's not the case, they need to create one.
💡Note: You can switch an editor to a viewer (or the other way around) at any time, from the same screen.
FAQ
Can i change permission?
→ Yes, at any time you can switch permission from viewer to editor, or the other way around

Can I delete a cohost?
→ No, this requires a manual action from Shotgun team. In the meantime, you can update it to a viewer role to limit its power.

Can cohost refuse an invite?
→ No, they can just "not accept" the invite

How does mailing campaign works for cohosts?
→ As an organiser, you can target your own community (contacts & segments)
→ Cohosts can target their own community (contacts & segments)
Both can see all campaigns, drafted and sent

If a user buys a ticket for an event, will it be added to the cohost's community?
→ Yes if the cohost is an editor, no if the cohost is a viewer

Can cohost see the list of other cohosts, or my organiser name?
→ No, they cannot access the cohost management screen. But your organiser's name is displayed in the invite email. Furthermore, editor cohost's names are displayed on the event page.

Is there a maximum number of cohosts per event?
→ No, you can add several

Does a pre-sale event appear on the cohost's page?
Yes, as long as the event is published publicly, it will appear on the cohost's page.